Hey guys, it has been a while, like almost two years. It is embarrassing now that I think of how long it has been since I published my first blog. Let me tell you guys something, If anyone ever told you that operating your business would be easy, they LIED! In fact this is a long treacherous journey with peaks, valleys and still moments.

To be quite honest it has been more still than anything but it is absolutely everything to do with me and my lack of investment in this process.

It is often said the first step to recovery is acceptance, well I am here accepting my full responsibility for the apparent lack of traction in my venture.

However, in the midst of me trying to get this business up and running, there were so many transitional moments that happened over the last two years. Last year, I got married and of course my husband (still getting used to saying that) and I planned every aspect of our wedding. Even customizing some of our decorative pieces, I will post photos of below. Then in March of this year, I started a new job as a IT Business Analyst for which I am really content because as you may or may not be aware my degree is in that field. Additionally, I became the Director for a local pageant so for the past 9 months organizing and have been consuming all of my free time. Actually next week the winners and our team will be travelling to Las Vegas,for the International Pageant.

So to be honest I literally placed this part of my life on the back burner. However, during that time I had a few bookings and one really good one for my LED Dance Floor. I think I was able to get that particular job because

I have really begun putting more focus on the LED Rental aspect of this business and I can truly see it becoming successful venture. That is, if I truly put my resources, time and effort into making it work.

So that what I am going to do. I have determined in my mind that I truly want to be successful I have to fight through the struggle and like the image depicts grow through whatever environment. So I am beginning to invest in doing what I need to make this work.

Anywho guys that is all for now. Oh by the way, this is not going to be a formal blog page. I am documenting my experience in the rawest form. Therefore, if you notice grammatical errors, incomplete sentences or if my subject and verbs don't agree, please don't come for me lol Thanks.


Oh for the brides to be, looking for a wedding

veil check out this link below, it is absolutely gorgeous and inexpensive.

Inspirational Quote For Today
" Don't worry about failures, Worry about the chances you missed when you do not try"

Hey, welcome to my first blog. Although I don't consider myself a "blogger", I am motivated to document and share my struggles and triumphs as a novice entrepreneur. So here we go... About a year ago, I reviewed my life and considered all the the ways I could get paid. Seems materialistic I know, but the drive didn't really did not come from greed but a need. Working a 9 to 5 and being financially strapped, appeared to be a norm for me and something I became uncomfortable with. When I thought about everything, I saw so many ways where I assisted people (sometimes to my detriment) for free! In my mind, I never really questioned helping others, if they had a need, why not help? This became a double edged sword, I became the "go to" person for almost everything, from invites to infomercials... I found myself doing it all. So here I am after having an "awakening" trying to launch into the deep, wide world of entrepreneurship and right now I am "bubbling". Like, seriously barely surviving lol. Now that I have jumped, I noticed that my "free" services have not gathered the support I would of anticipated. Along with that I must admit I wasn't marketing the business as I should either. The main reason right now is because I am about to complete a degree, my focus is to finish that before I totally broadcast my business. Getting the foundation laid was most important and that's what I did. Almost a year later after this bright idea, I am here. But I will not give up. Actually I am encouraged. While on this journey I have learned these tips taken from https://www.entrepreneur.com/article/235005 1. Follow your Passion. You will fail but that is part of the game. 2. Define your market. 3. Price point. Risk taking is important in any new business venture, provided that it is sensible. 4. Be honest. This advice applies to yourself, your employees and your customers. 5. Utilize, but don't over-use, social media. 6. Don't forget PR. 7. Look for mentors. Nonetheless, I did some groundwork with marketing, one of them being the local online directory, which have attracted some "scammers" that posed as a couple who was seeking an event planner for their destination wedding. I will go into details about that later. Anyways if anyone out actually reading this, thank you for your time annd support,hopefully this can be one those thing I can look back and laugh at. Toodles for now.
Powered by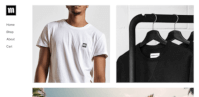 Create your own unique website with customizable templates.